By default, LoadRunner records Web applications on Internet Explorer browser.
LoadRunner recording options look like on this image:
How to record LoadRunner script on FireFox?

Answer:
Use the following Recording options: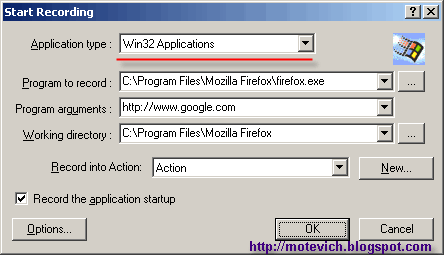 Use these settings with any LoadRunner Web protocol, such as:
Web (HTTP/HTML)

AJAX (Click and Script)
Web (Click and Script)
This way works correctly for all FireFox versions - 1.5, 2.0, 3.0.
---
Related articles:
---